Sehnzucht: The Remix (2016)
The series 'Sehnzucht: The Remix' is based on the artist's personal experience of becoming a mother; on the contradictory nature of the event and the conflicting emotions it creates — the awe at the incredible 'once in a lifetime' beauty of motherhood mixed with feelings of daunting powerlessness and isolation.
We live in a time where women increasingly feel a great deal of stress— both self-imposed and external — to juggle all life roles perfectly: mother, artist, professional, companion. Gjaltema's work reflects on this phenomena in a series of collages composed out of cutouts of enlarged copies of her series 'Sehnzucht', showing her direct surroundings, her home and her small son.
The series was featured by PHOTOGRVPHY, F-Stop Magazine, Float Photo Magazine and nominated for the Fine Art Photography Awards (Fine Art) 2017. In Aug 2017 the series was exhibited at the Womenmuseum at the 'Fototage Wiesbaden' in Germany.
exhibition view, Fototage Wiesbaden, Frauenmuseum, 2017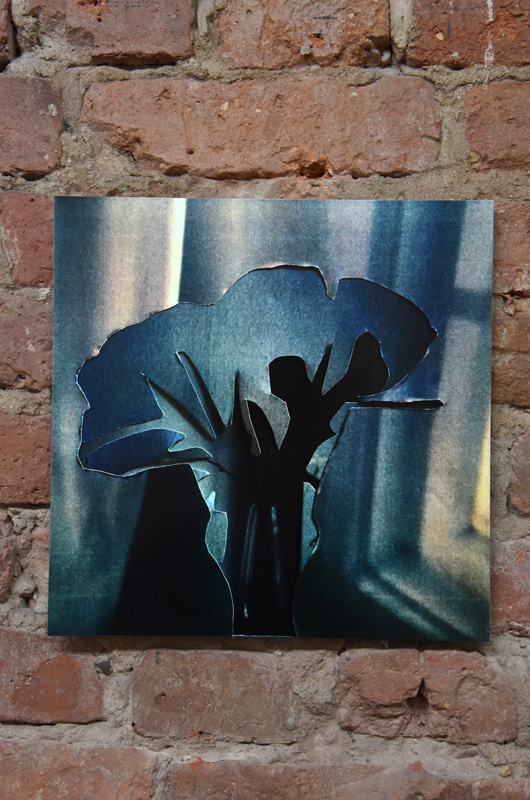 Exhibition view 'Sehnzucht: The Remix', 'Quietude' together with Sarah Mei Herman, exp12, Berlin, 2017
Exhibition view 'Sehnzucht: The Remix', 'Quietude' together with Sarah Mei Herman, exp12, Berlin, 2017
Exhibition view 'Sehnzucht: The Remix', 'Quietude' together with Sarah Mei Herman, exp12, Berlin, 2017
Exhibition view 'Sehnzucht: The Remix', 'Quietude' together with Sarah Mei Herman, exp12, Berlin, 2017
'Untitled', Museo Silver Rag mounted on Alu Dibond, 30 x 30 cm, Edition: 5 + 2 AP
'Untitled', Museo Silver Rag mounted on Alu Dibond, 30 x 30 cm, Edition: 5 + 2 AP
'Untitled', Museo Silver Rag mounted on Alu Dibond, 30 x 30 cm, Edition: 5 + 2 AP
'Untitled', Museo Silver Rag mounted on Alu Dibond, 30 x 30 cm, Edition: 5 + 2 AP
'Untitled', Museo Silver Rag mounted on Alu Dibond, 30 x 30 cm, Edition: 5 + 2 AP
'Untitled', Museo Silver Rag mounted on Alu Dibond, 30 x 30 cm, Edition: 5 + 2 AP
'Untitled', Museo Silver Rag mounted on Alu Dibond, 30 x 30 cm, Edition: 5 + 2 AP
'Untitled', Museo Silver Rag mounted on Alu Dibond, 30 x 30 cm, Edition: 5 + 2 AP
'Untitled', Museo Silver Rag mounted on Alu Dibond, 30 x 30 cm, Edition: 5 + 2 AP
'Untitled', Museo Silver Rag mounted on Alu Dibond, 30 x 30 cm, Edition: 5 + 2 AP
'Untitled', Museo Silver Rag mounted on Alu Dibond, 30 x 30 cm, Edition: 5 + 2 AP
'Untitled', Museo Silver Rag mounted on Alu Dibond, 30 x 30 cm, Edition: 5 + 2 AP
'Untitled', Museo Silver Rag mounted on Alu Dibond, 30 x 30 cm, Edition: 5 + 2 AP
'Untitled', Museo Silver Rag mounted on Alu Dibond, 30 x 30 cm, Edition: 5 + 2 AP
'Untitled', Museo Silver Rag mounted on Alu Dibond, 30 x 30 cm, Edition: 5 + 2 AP
'Untitled', Museo Silver Rag mounted on Alu Dibond, 30 x 30 cm, Edition: 5 + 2 AP