For some years I started to work with collage techniques and mixed media in addition to my (art) photography. I have always been open concerning using different (photographic) techniques and then started to 'break up' the image mainly within my own (polaroid) photographic work and worked with found footage and different (vintage) papers.
I create different layers that add for me a necessary depth within the work. I work mainly around themes that matter to me; motherhood, family and identity, but soon I noticed I also wanted to deconstruct surroundings and places that I visited and photographed; architecture, stillifes and nature. Adding a new psychological and emotional layer to photographed places and experiences.
All collages are originals and one copy only or otherwise mentioned differently.
Individual prices upon request
'Flowers II", unique paper collage, 17,5 x 18 cm, 2018
'Untitled', unique collage, 17,5 x 18 cm, 2019
'Untitled', unique collage, 17,5 x 18 cm, 2019
'Untitled', unique collage, 17,5 x 18 cm, 2019
Untitled, unique collage, 17,5 x 18 cm, 2019
'Flowers II", unique paper collage, 17,5 x 18 cm, 2018
'Flowers II", unique paper collage, 17,5 x 18 cm, 2018
'Flowers II", unique paper collage, 17,5 x 18 cm, 2018
'Fragments of Silence', photocollage printed on Hahnemühle PhotoRag Baryta, Edition 5, 40 x 30 cm, 2018
'Untitled', 'Places Part I", unique collage on paper, 20 x 19 cm, 2018
'Untitled', 'Places Part I", unique collage on paper, 17,5 x 17 cm, 2018
'Untitled', 'Places Part I", unique collage on paper, 19,3 x 19,8 cm, 2018
'Untitled', 'Places Part I", unique collage on paper, 19,3 x 19,8 cm, 2018
'Untitled', 'Places Part I", unique collage on paper, 19,3 x 19,8 cm, 2018
'Untitled', 'Places Part I", unique collage on paper, 19,3 x 19,8 cm, 2018
'Untitled', 'Places Part I", unique collage on paper, 19,3 x 19,8 cm, 2018
'Untitled', 'Places Part I", unique collage on paper, 19,3 x 19,8 cm, 2018
'Untitled', 'Places Part I", unique collage on paper, 19,3 x 19,8 cm, 2018
'Untitled', 'Places Part I", unique collage on paper, 19,3 x 19,8 cm, 2018
'Untitled', 'Places Part I", unique collage on paper, 19,3 x 19,8 cm, 2018
'Untitled', 'Places Part I", unique collage on paper, 18 x 17 cm, 2018
'Untitled', 'Places Part I", unique collage on paper, 20 x 19 cm, 2018
'Untitled', Places Part II, paper collage on original Polaroid, 11 x 9 cm, 2018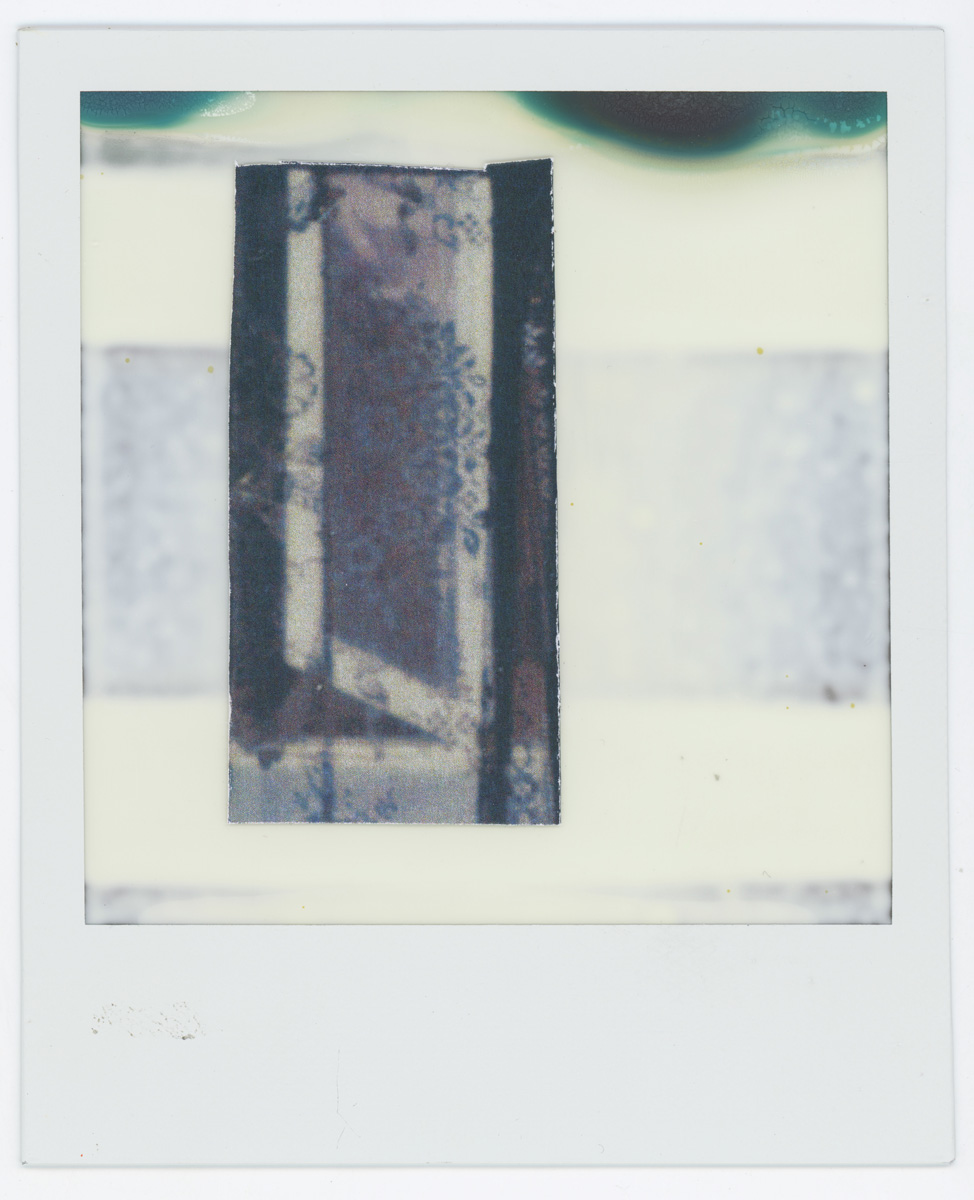 'Untitled', 'Places Part II', paper collage on original Polaroid, 11 x 9 cm, 2018
'Untitled', Places Part II, paper collage on original Polaroid, 11 x 9 cm, 2018
'Untitled', Places Part II, paper collage on original Polaroid, 11 x 9 cm, 2018
'Untitled', Places Part II, paper collage on original Polaroid, 11 x 9 cm, 2018
'Untitled', Places Part II, paper collage on original Polaroid, 11 x 9 cm, 2018
'Untitled', Places Part II, paper collage on original Polaroid, 11 x 9 cm, 2018
'Untitled', Places Part II, paper collage on original Polaroid, 11 x 9 cm, 2018
'Kintsugi I', gold acryl paint on photoprint, 28 x 28 cm, 2018
''Kintsugi II', gold acryl paint on photoprint, 28 x 28 cm, 2018
'Kintsugi III', gold acryl paint on photoprint, 28 x 28 cm, 2018
'Kintsugi IV', gold acryl paint on photoprint, 28 x 28 cm, 2018
'Kintsugi V', gold acryl paint on photoprint, 28 x 28 cm, 2018
'Kintsugi VI', gold acryl paint on photoprint, 28 x 28 cm, 2018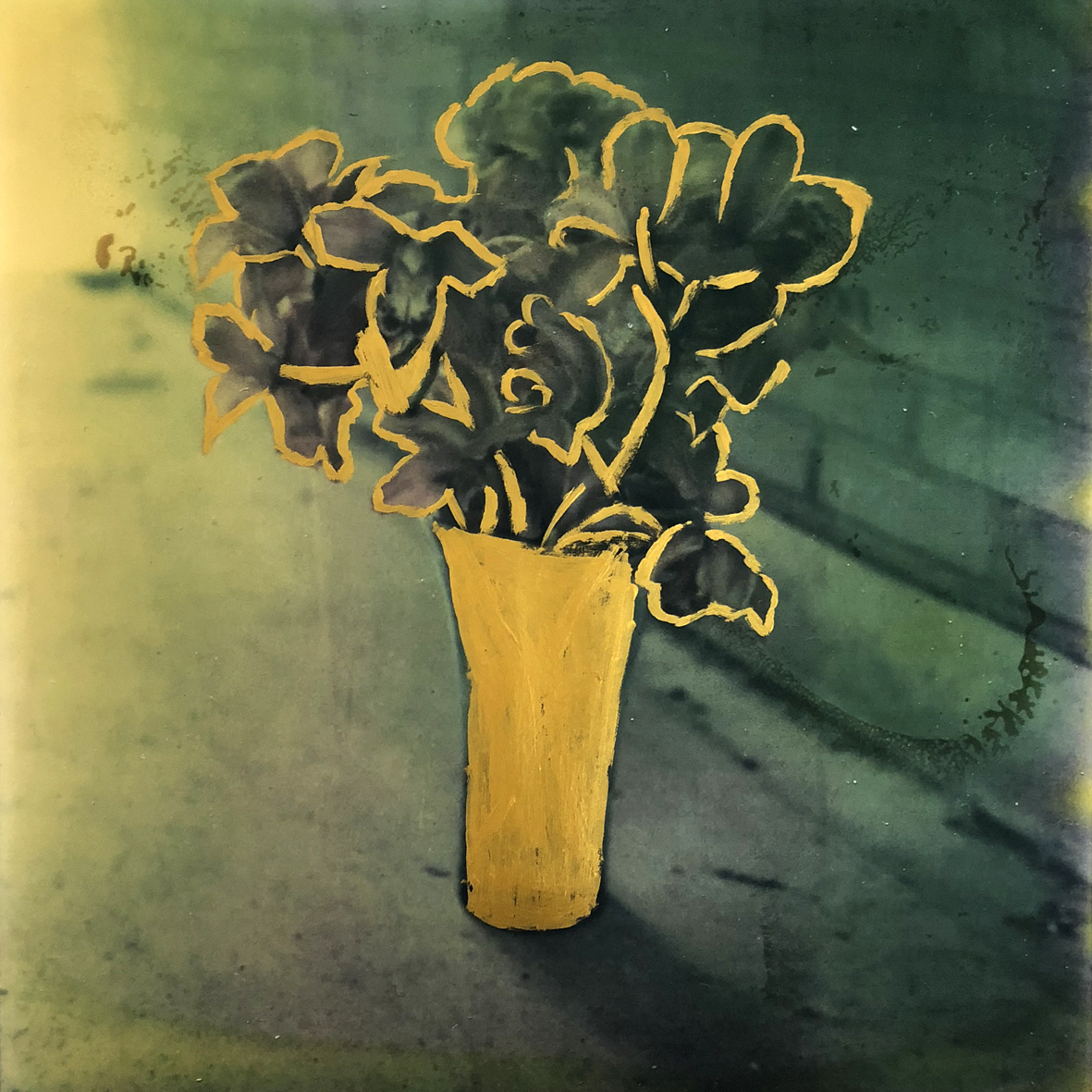 'Kintsugi Flowers', gold acryl paint on photoprint, 28 x 28 cm, 2018
'Untitled', 'Transparency', 20 x 15.5 cm, film negative with tape on photo paper, 2017
'Untitled', 'Transparency', 20 x 15.5 cm, film negative with tape on photo paper, 2017
'Untitled', Transparency, 20 x 15.5 cm, film negative with tape on photo paper, 2017
'Untitled', Transparency, 20 x 15.5 cm, film negative with tape on photo paper, 2017
'Untitled', Transparency, 20 x 15.5 cm, film negative with tape on photo paper, 2017
'Untitled', Transparency, 20 x 15.5 cm, film negative with tape on photo paper, 2017
'Untitled', Transparency, 20 x 15.5 cm, film negative with tape on photo paper, 2017
'Untitled', Transparency, 20 x 15.5 cm, film negative with tape on photo paper, 2017
'Untitled', Transparency, 20 x 15.5 cm, film negative with tape on photo paper, 2017
'Untitled', Transparency, 20 x 15.5 cm, film negative with tape on photo paper, 2017
'Untitled', Transparency, 20 x 15.5 cm, film negative with tape on photo paper, 2017
'Big Baby I', 'Interconnection', vintage photos on polaroid, 10,7 x 8,8 cm, 2014
'Big Baby II', 'Interconnection', vintage photos on polaroid, 10,7 x 8,8 cm, 2014
'Big Baby III', 'Interconnection', vintage photos on polaroid, 10,7 x 8,8 cm, 2014
'Big Baby IV', 'Interconnection', vintage photos on polaroid, 10,7 x 8,8 cm, 2014
'Big Baby V', 'Interconnection', vintage photos on polaroid, 10,7 x 8,8 cm, 2014
'Small Baby', 'Interconnection', vintage photos on polaroid, 10,7 x 8,8 cm, 2014
'Exchange I', 'Interconnection', vintage photos on polaroid, 10,7 x 8,8 cm, 2014
'Exchange II', 'Interconnection', vintage photos on polaroid, 10,7 x 8,8 cm, 2014
'Zwillinge I', Interconnetion', vintage photos on polaroid, 10,7 x 8,8 cm, 2014
'Zwillinge II', Interconnetion', vintage photos on polaroid, 10,7 x 8,8 cm, 2014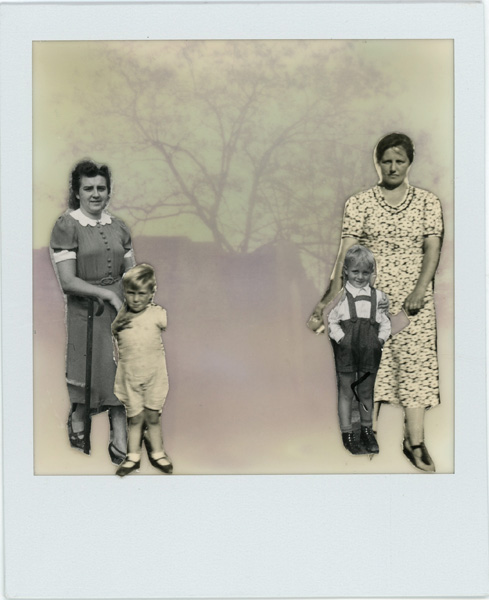 'Exchange II', 'Interconnection', vintage photos on polaroid, 10,7 x 8,8 cm, 2014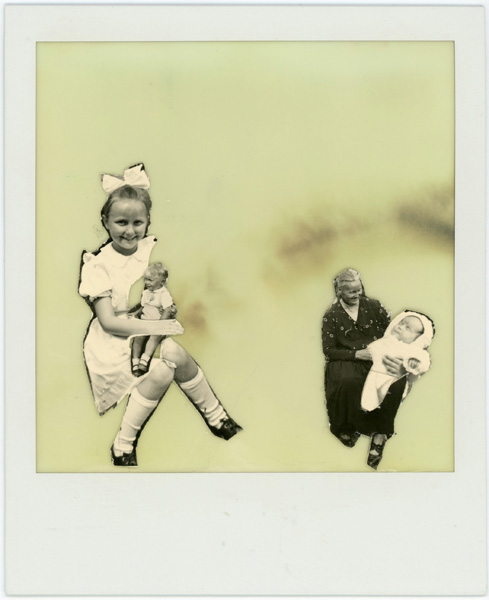 'Exchange IV', 'Interconnection', vintage photos on polaroid, 10,7 x 8,8 cm, 2014
'Einschulung I', 'Interconnection', vintage photos on polaroid, 10,7 x 8,8 cm, 2014
'Einschulung II', 'Interconnection', vintage photos on polaroid, 10,7 x 8,8 cm, 2014
'Boy I', 'Interconnetion', vintage photos on polaroid, 10,7 x 8,8 cm, 2014
'Boy II', 'Interconnetion', vintage photos on polaroid, 10,7 x 8,8 cm, 2014
'Boy III', Interconnetion', vintage photos on polaroid, 10,7 x 8,8 cm, 2014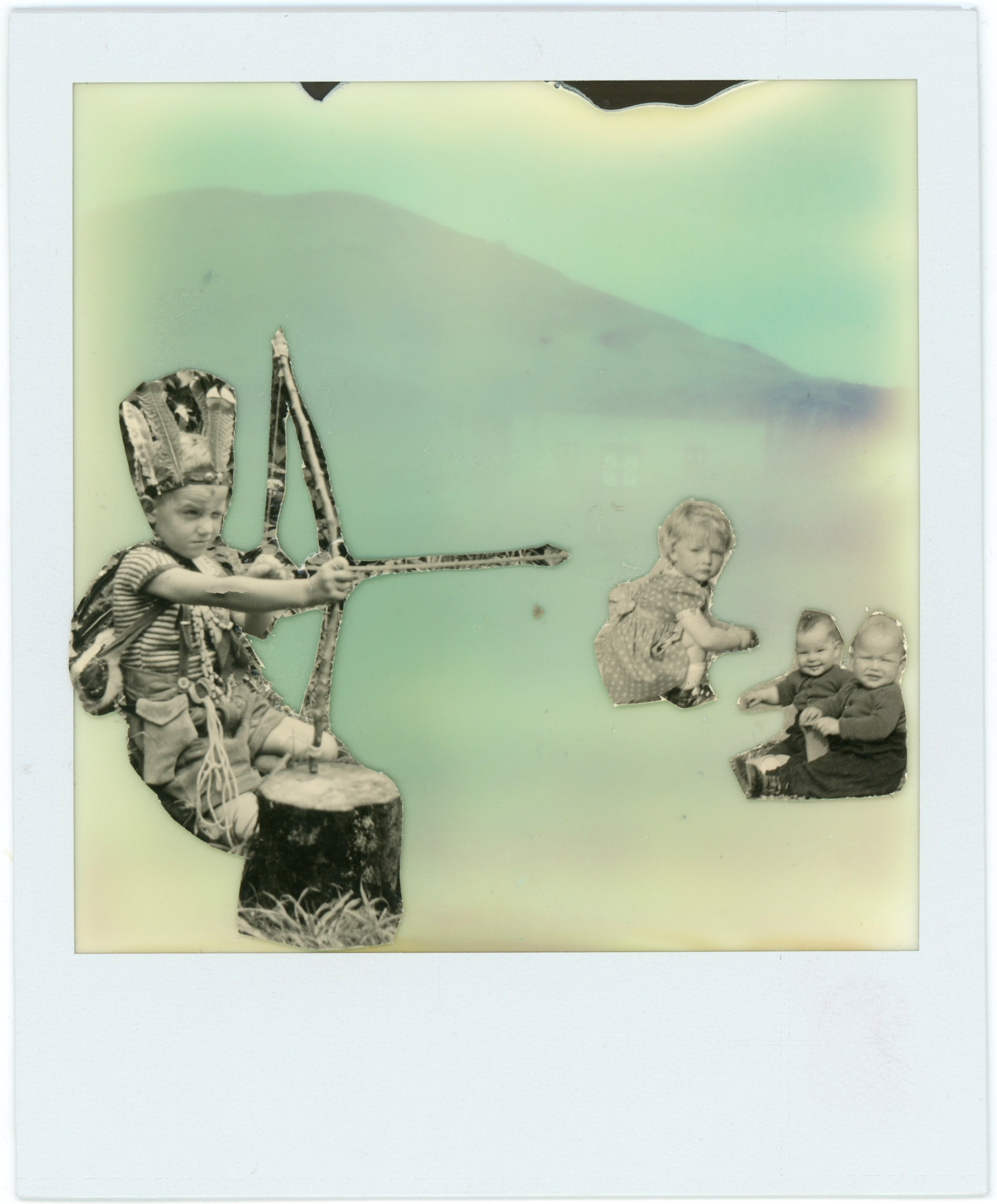 'Boy IV', Interconnetion', vintage photos on polaroid, 10,7 x 8,8 cm, 2014